Your custom "punch list" design package!
Consider me to be your personal designer who not only knows design but gets you and your brand,
and can help you get your design projects DONE! Stop waiting for the day to come when you have
time to do it yourself and let me help you get those things crossed off your list.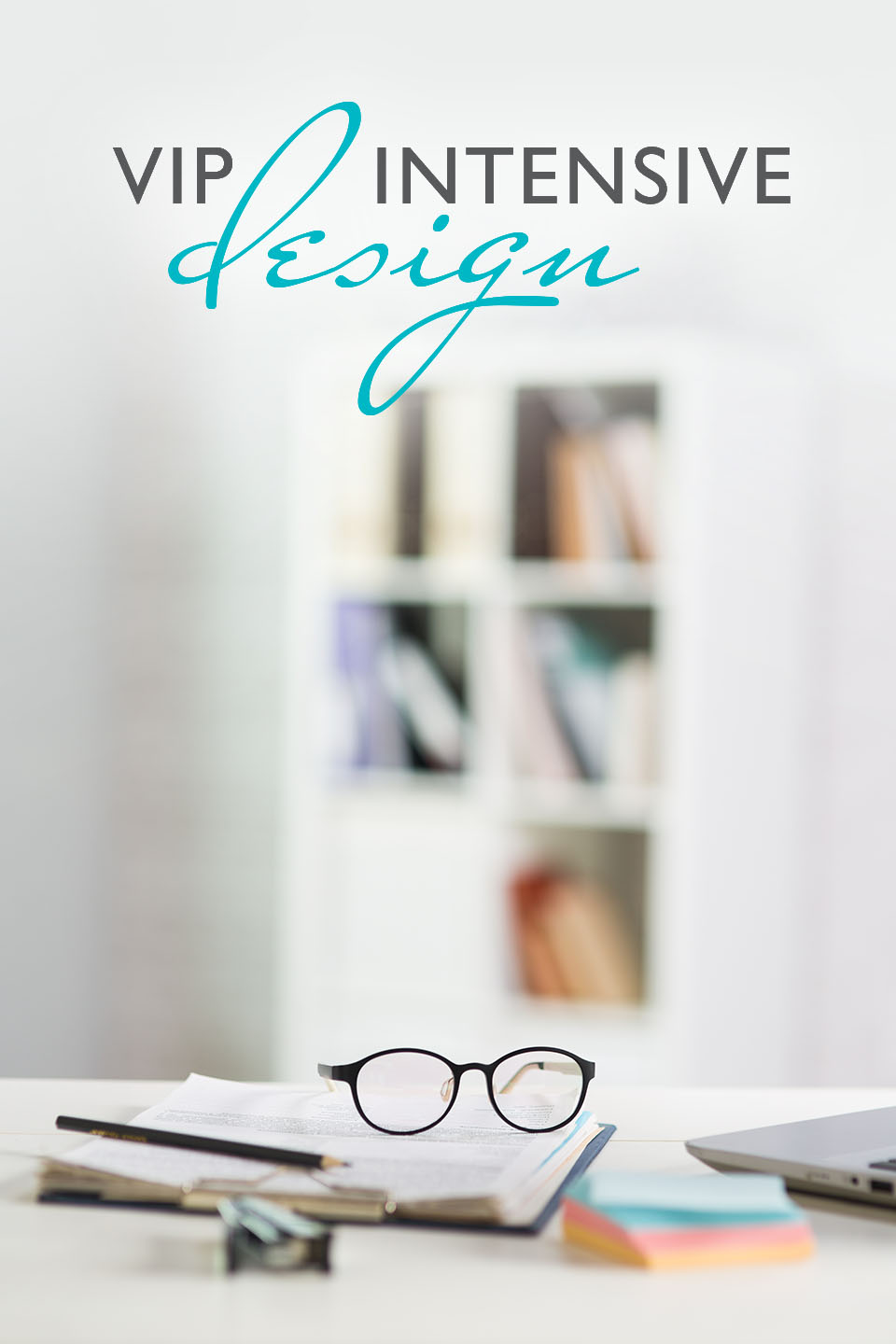 What is a VIP Design Intensive?
It's a VIP design day that we can go through your design projects and do any number of things depending on your needs. No other clients, emails, calls or projects. This means that for a full day, you get exclusive and full access to my skills and 20+ years of design experience, for your project needs.
During my VIP Design intensives, we can work on anything that you need support on.
Some of the types of projects that can be done during a 1-Day VIP Design Intensive :
Core brand visuals with logo design, colors & font selections & brand guide.
Website updates or design new single page. (Full websites are also available with 3 & 5 day bookings.)
Design your social media templates, lead-magnet, e-book or newsletters. 
Tradeshow marketing material, online ads or pop-up banner stands. 
Is a VIP Design Intensive right for you?
Do you have a list of design & marketing projects that they need to get done, so that you can get on with your business and do MORE of what YOU love!
If yes.
Then let me help with my VIP Design Intensive.
Book a free Q&A call with me to discuss your design needs, and see how we can get a big chunk of them crossed off your list in a VIP Design Intensive!!
What are my clients are saying…